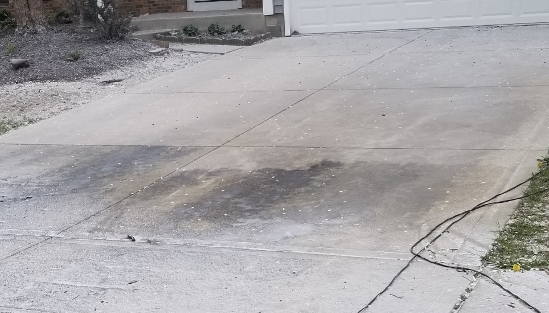 Before you go to the expense and trouble of removing a damaged concrete driveway, consider soda blasting instead. Soda blasting effectively removes oil, grease, rust, sealer and heat discoloration from concrete driveways.
If a driveway's sealant is worn away in spots and needs to be re-applied, soda blasting can remove the remaining sealant so that re-sealing can be done without the discoloration that can occur if new sealer is applied over old.
Most stains—such as oil, grease and rust—are on the concrete's surface and can be removed without damage to the concrete. However, the intense heat from a fire can cause discoloration to penetrate below the surface. Removing this discoloration requires removing the stained concrete.
The photo above shows a driveway on which a car caught fire. Soda blasting is underway. Compare the blackened untreated area with the completed area closer to the house. The appearance is much improved, but there is still a "shadow" on the surface.
If the customer wishes, the driveway can be blasted again to remove about 1/16″ to 1/8″ of the concrete's surface and the remainder of the staining. The driveway below is undergoing that process. The right side is complete.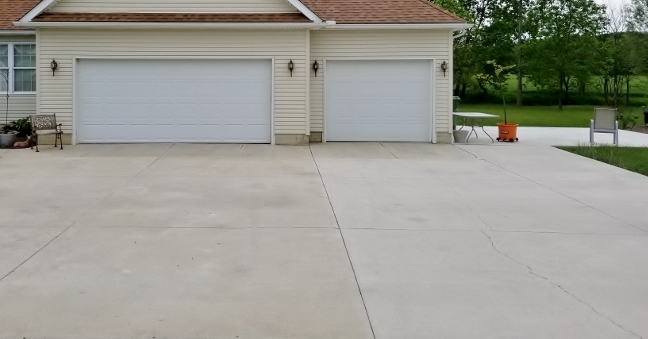 Contact Soda Clean of Ohio for more information: 614-781-9667 or [email protected].