Media blasting removes paint, rust, carbon and grime from vehicle parts, rims, frames and bodies as well as patio furniture and many other metal items.
All paint and rust are removed.
The surface is left extremely smooth for painting or with the right profile for powder coating.
No chemical residue
No warping of metal
The bare metal is rust resistant and ready for powder coating or painting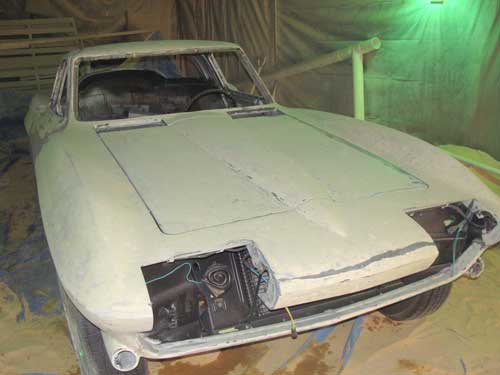 Media blasting with baking soda is a superior way to strip paint and rust from vehicles without damage to glass, plastic or metal. It leaves an amazingly smooth surface for repainting, and it retards the formation of rust on the cleaned metal surface.
For items that will be powder coated, we use different media than soda to create a surface profile perfect for allowing the powder to adhere to the metal surface to produce a very durable finish.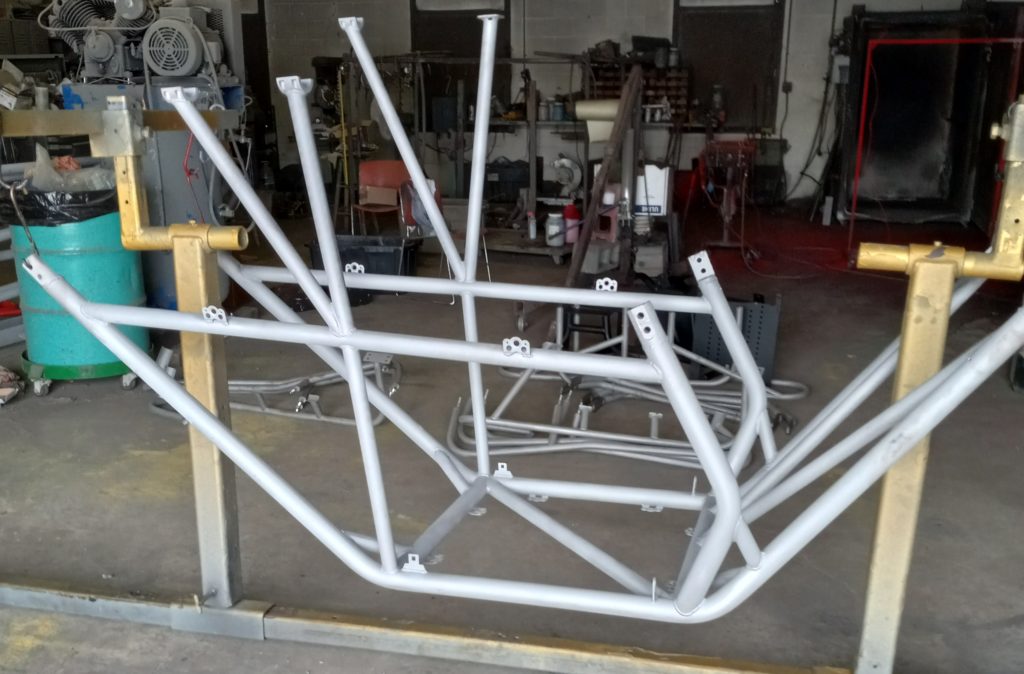 Media blasting is very similar to traditional sand blasting yet has the significant advantage of cleaning the surface without harm to it or to the environment.
* No chemicals
* Non-toxic media
* No warping of metal
* Water soluble media
* Very effective
* Low pressure process
* Gentle on surfaces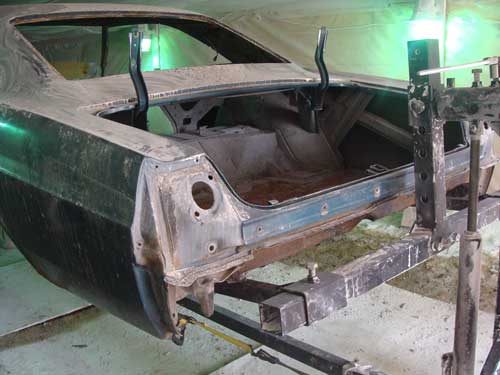 Soda Clean customers who are restoring vehicles–from motorcycles to classic cars to Humvees–bring us body and engine parts for paint stripping, cleaning and surface preparation, leaving them ready for powder coating at our shop in Newark, Ohio or for painting.
Types of vehicles we have cleaned and/or restored:
Classic cars
Race cars
Trucks
Ambulances
Motorcycles
Bicycles
Lightweight airplane frames
Boat bottoms
Tractors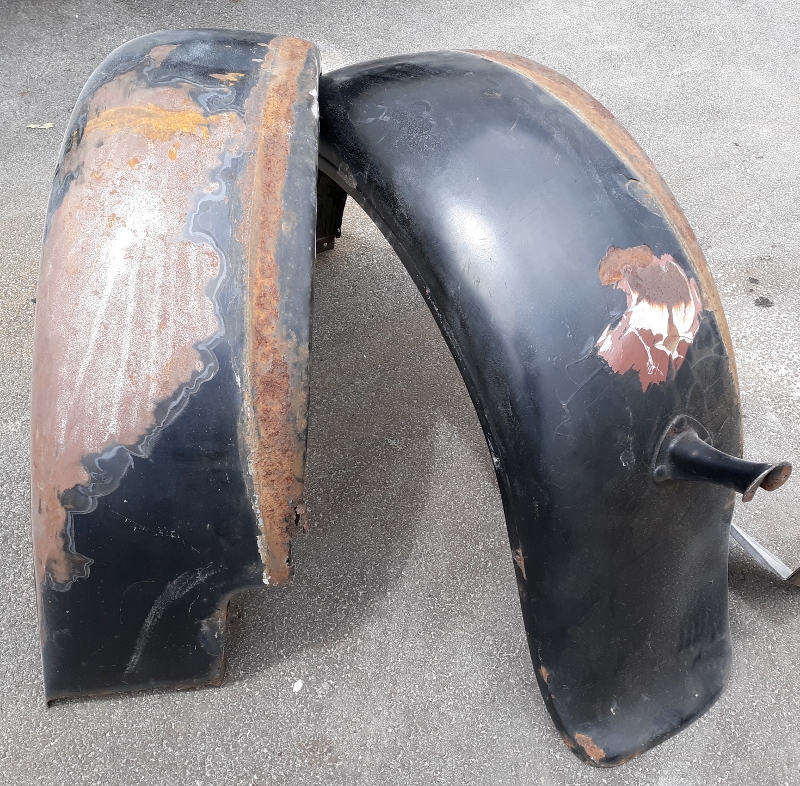 Patio furniture and other metal items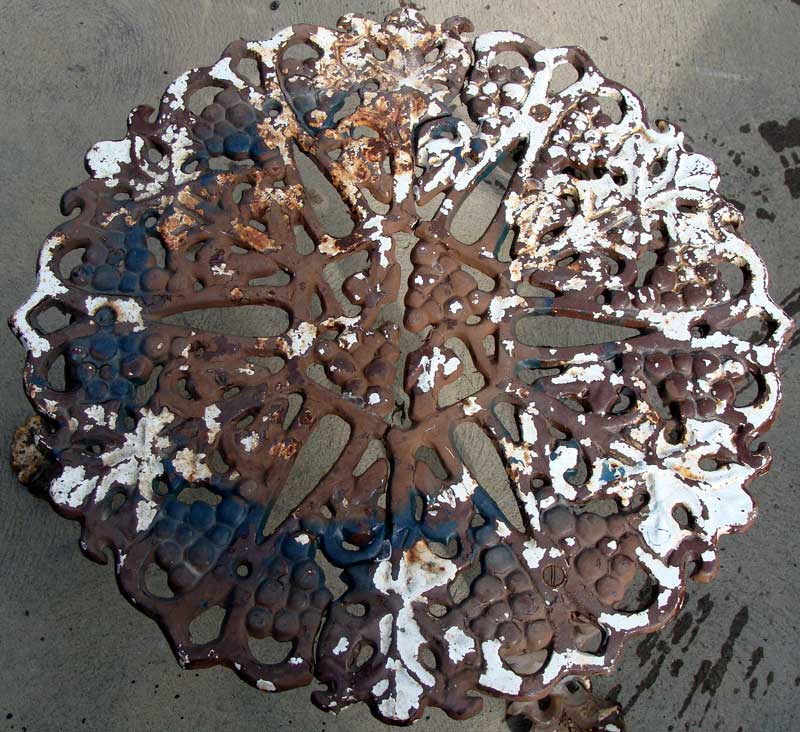 Vintage school bell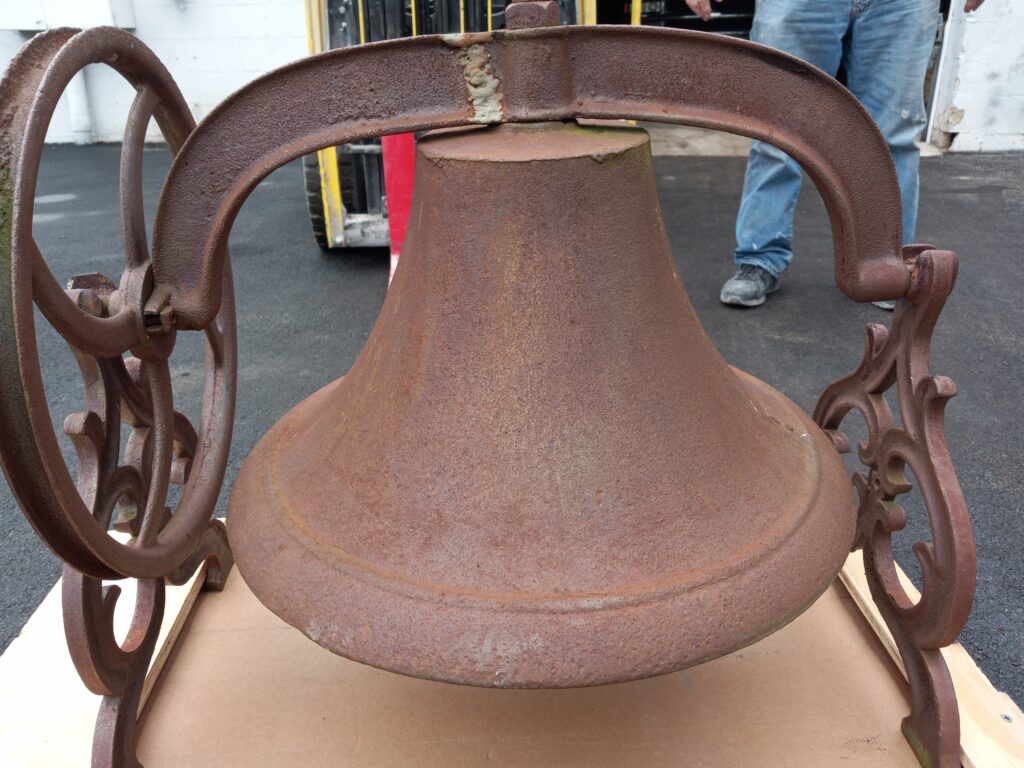 Our equipment is completely mobile.
We can travel to your home or business, or we can work at our facility to clean your vehicle, cycle parts or other portable items in our spray booth.
We traveled to our customer, a vehicle restoration business, to strip paint from this vintage milk truck. In the top photo below, stripping has just begun.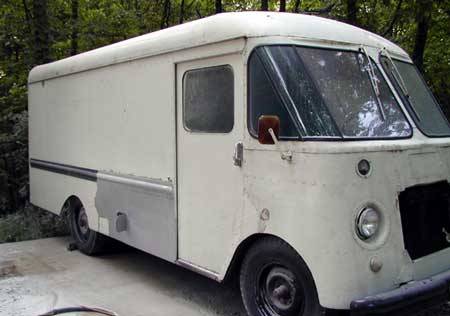 Save