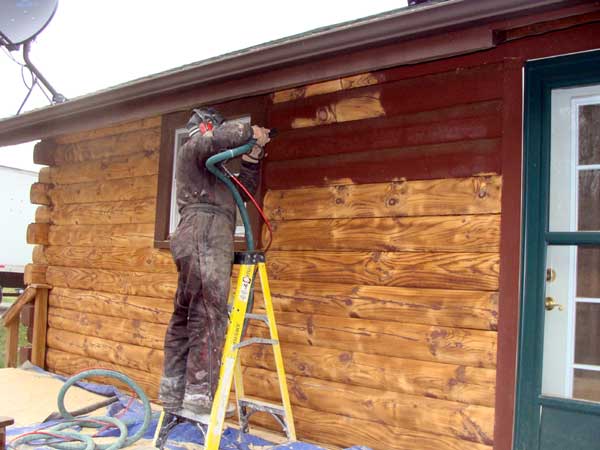 We clean log homes using a combination of crushed corn cob and baking soda — biodegradable, gentle and effective.
Soda Clean is uniquely qualified to restore log homes because we are experienced and skilled in the use of both baking soda and corn cob on wood surfaces.  Our technicians know the right combination of pressure and media needed to get a superior result.
Baking soda is best for parts of a home that may require a gentler treatment; for instance softer wood or carved trim.  It is a gentler medium than corn cob.  But when you need to remove paint, grime or heavy build-up from wood, corn cob is best. 
Just like baking soda, crushed corn cob is biodegradable and non-hazardous. As we work, we recycle the corn cob so that a minimal amount is left behind on the ground. Any cob that does remain simply decomposes over time like mulch.
And, as you can see from the photos, it does an excellent job.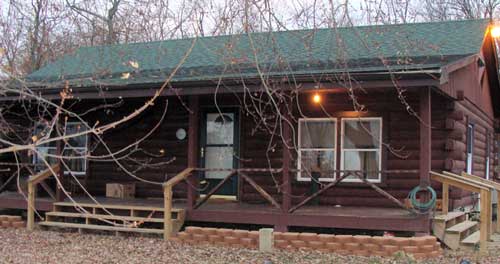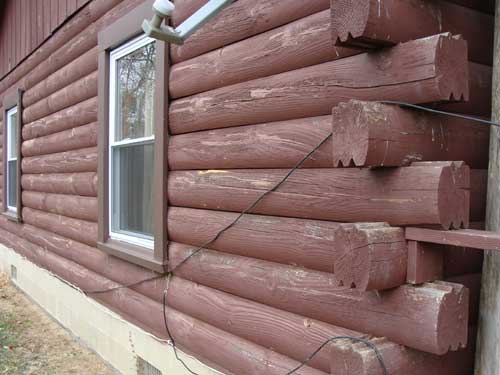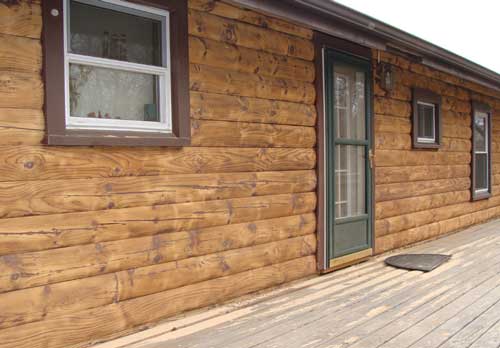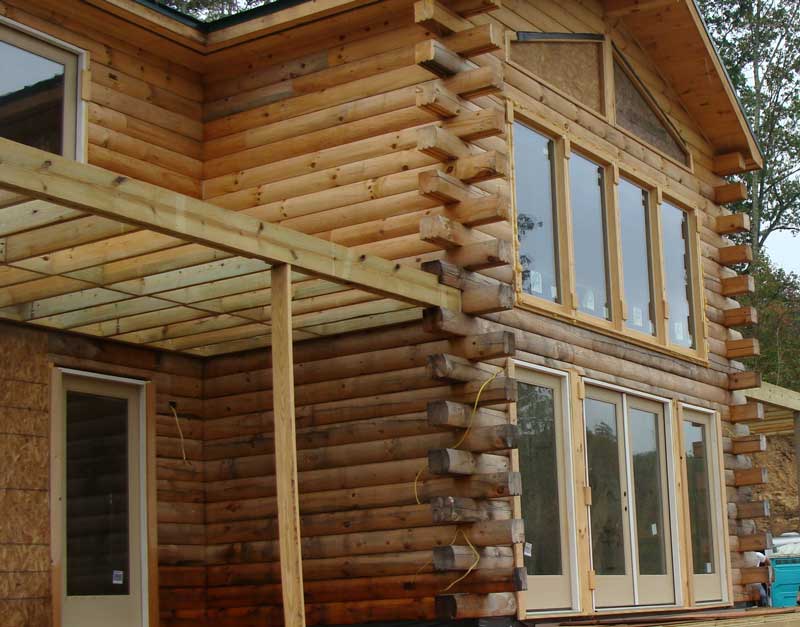 Save
Save
Save
Save
Save
Save
Save
Save
Save
Save