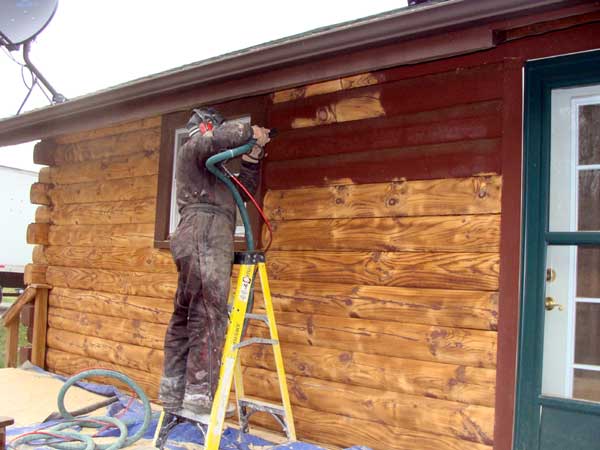 Log home cleaning & restoration
When your log home needs to be cleaned …
after a fire
before repainting or re-chinking/refinishing
to remove accumulated dirt and grime
We can clean the surface of your log home to a close-to-new appearance using the appropriate blast media and then seal, chink, stain and finish your home to complete the process.
Steps in complete log home cleaning & restoration
These are the steps we follow to completely restore your log home.
Blast the wood using crushed corn cob and/or baking soda.
Apply Prelude after-blast clear wood primer to fill the pores of the wood and provide a surface that enables a more uniform finish color over the entire home
Apply Perma-Chink chinking to seal the spaces between logs.
Apply a finish stain in your choice of colors.
Apply a transparent, protective top coat to the surface of the logs.
We use baking soda and corn cob
We specialize in log home cleaning and restoration using a combination of crushed corn cob and baking soda — biodegradable, gentle and effective. We can remove paint, dirt and fire/smoke damage. More about fire restoration
Soda Clean is uniquely qualified to restore log homes because we are experienced and skilled in the use of both baking soda and corn cob on wood surfaces. Our technicians know the right combination of pressure and media needed to get a superior result without damaging the wood.
Baking soda works best for fire damage removal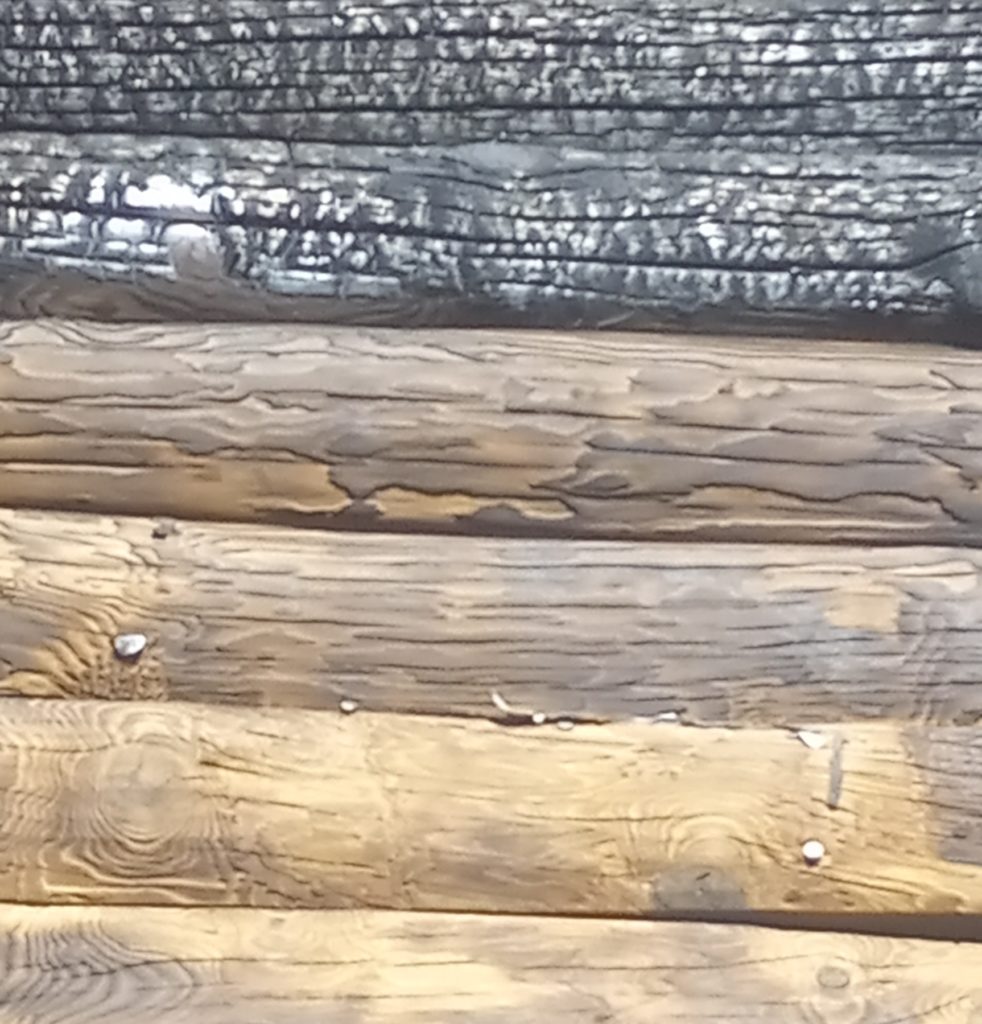 Baking soda is the medium we use when removing fire damage: char, smoke residue and the burned, smoky odor that remains after a fire.
Soda is also best for parts of a home that may require a gentler treatment; for instance softer wood or carved trim. It is a gentler medium than corn cob.
Crushed corn cob is best for cleaning & paint removal
When you need to remove paint, grime or heavy build-up from wood, corn cob is best. Just like baking soda, crushed corn cob is biodegradable and non-hazardous. As we work, we recycle the corn cob so that a minimal amount is left behind on the ground. Any cob that does remain simply decomposes over time like mulch.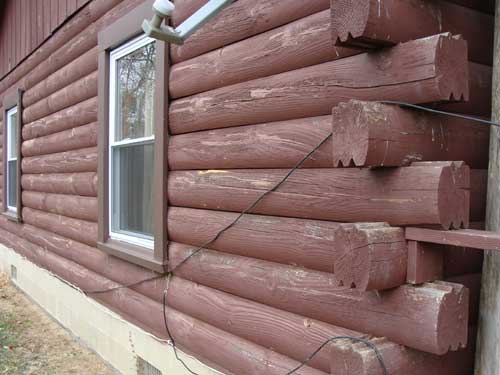 After-blast treatment
After media blasting a wood home, we apply Prelude wood primer to protect the exterior of the home by closing the pores of the wood. This treatment prevents weather damage to wood that will not be immediately painted or stained. It also conditions the wood so that staining will produce even, uniform color.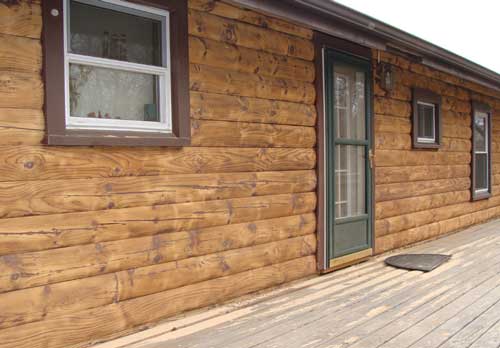 Video: soda blasting removing fire damage