We create a high-quality, durable finish, stronger than paint, in virtually any color, that resists scratches, corrosion and abrasion
Powder Coating by Soda Clean • 155 Everett Avenue • Newark, Ohio 43055 • 740-334-1624 • [email protected]
---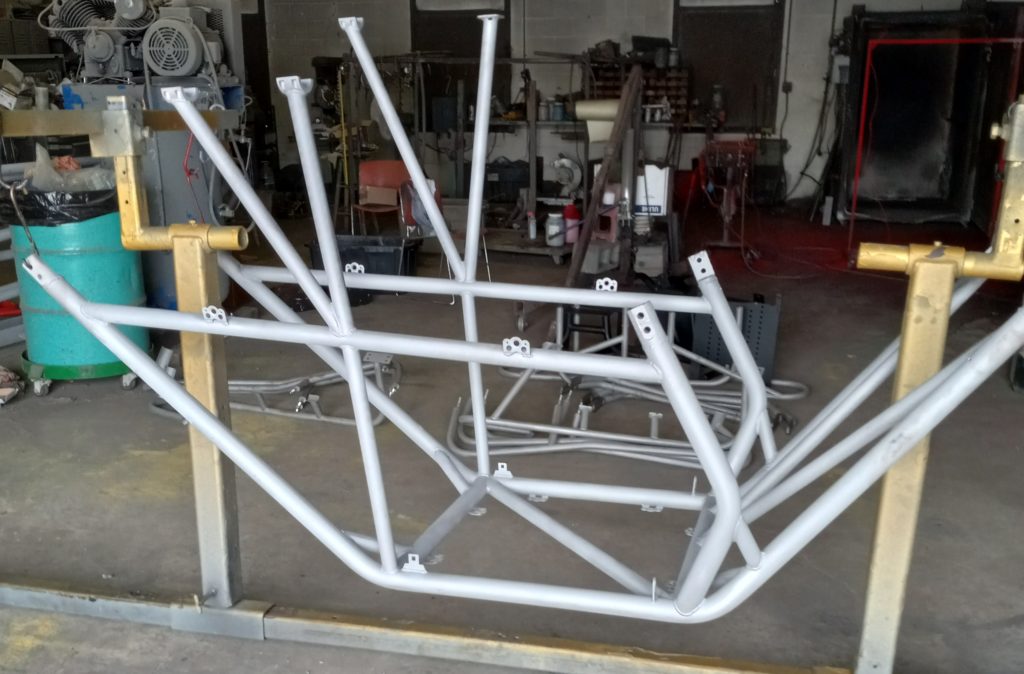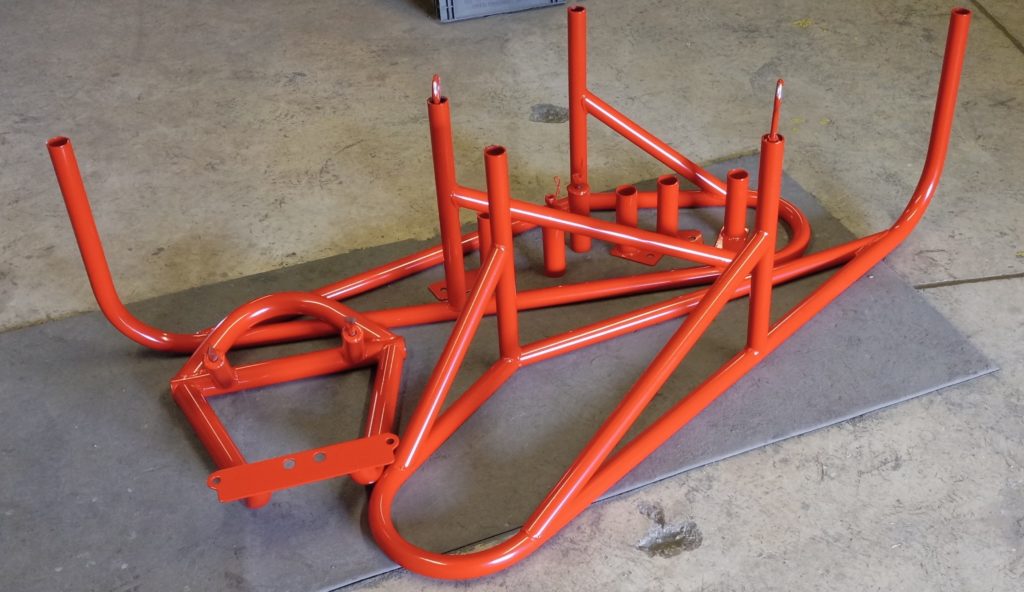 Get top-quality powder coating and media blasting from one source – Soda Clean of Ohio
In June 2021, we added powder coating to the services Soda Clean of Ohio provides to folks living in central Ohio and beyond. After we have media blasted your metal item at our Worthington shop, we will take it to our Newark location to apply a high-quality, durable finish in virtually any color you desire.
You can drop off and pick up your item at either our Worthington or Newark locations. We'll take care of transportation between our shops.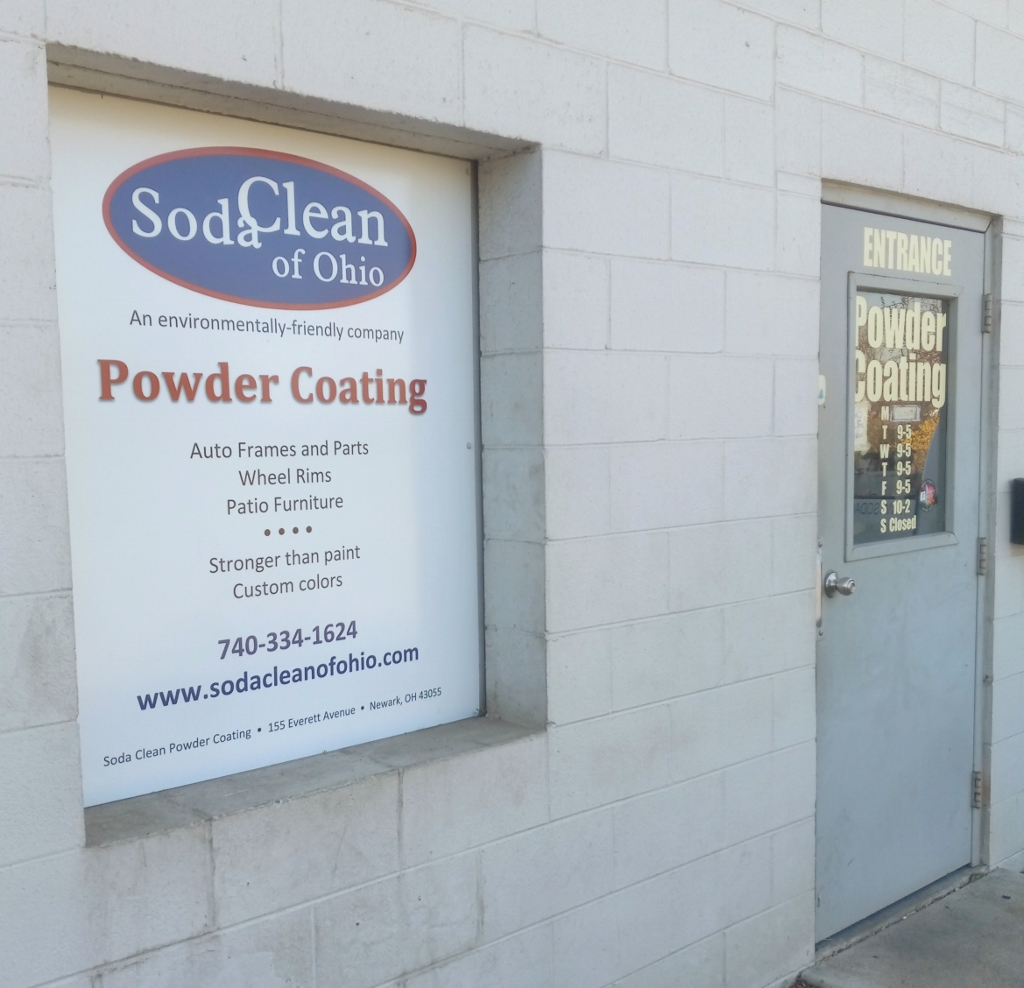 Advantages of powder coating by Soda Clean
Stronger than paint
Thousands of custom colors are available
Our highly skilled and experienced technicians produce top-quality results
Drop off & pick up your job at either of our locations, Worthington or Newark
What can be powder coated?
Vehicle rims
Vehicle frames and parts
Metal patio furniture
Decorative metal items
Signs
Handrails
Most metal objects up to 7′ x 18′
What is powder coating?
Powder coating is a dry finishing process used on a wide array of products to achieve a high-quality, durable finish. Both protective and decorative, powders are available in an almost limitless range of colors and textures.
The coatings are based on polymer resin systems and are applied with a process called electrostatic spray deposition to achieve the application of the powder to a metal substrate.
This application method uses a spray gun, which applies an electrostatic charge to the powder particles, which are then attracted to the grounded part. After application of the powder, the parts are heated in a curing oven, producing an extremely durable and attractive finish.
For a more detailed description of the process, visit the website of the Powder Coating Institute.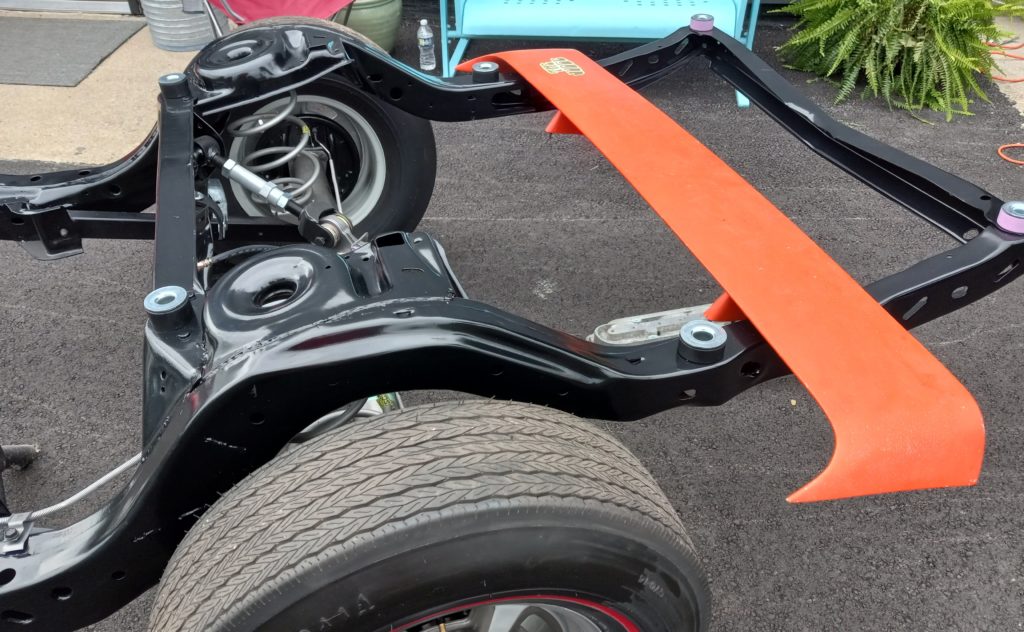 Contact Kaycie at our Newark, Ohio location for information or a free estimate • 740-334-1624 or [email protected]
---